Brain Breaks

Why We Believe in Brain Breaks at the Office
As adults in the technological world, we are often bombarded with different types of distractions.  Think about this for a minute, how often do you give yourself 5 minutes of total peace?  Social media, blogging, television, computer work, phone calls, texting,… you get the idea. These aren't breaks, but distractions.  So we are coming up with a new initiative here at Infinite Media Corp. and we are calling this an Office Brain Break.  Not the typical elementary school "brain break" (though these are absolutely useful as well) but the actual "let's give our brains a break" break.
Here is our simple plan:
Find a quiet and comfortable spot (yeah right we're at work) or grab a pair of noise canceling head phones, and turn on some relaxing music (stay tuned for our next post regarding a relaxing list of tunes.)  We just bought this amazing bean bag sofa from Wayfair.com (no we aren't sponsored, but Wayfair we will sing your praises even more if you send us another 😉
If you plan to use your phone as your music source, put it in Do Not Disturb Mode.
Play calming music, and sit back and relax.
Now try and clear your mind.
Tips for making the most of this 15-minute office brain break:
Do not make this a task, thoughts will come in and out of your mind, but let them go, let the thoughts float away as easily and as quickly as they come.
Try to quiet your mind, and just relax………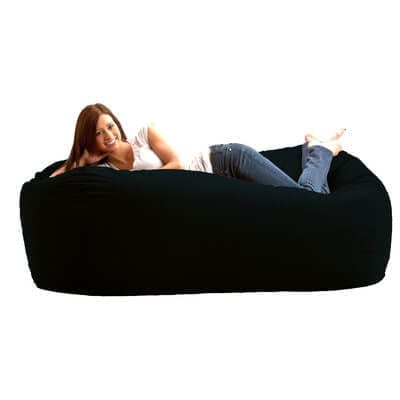 Stay tuned for more of our follow-up blogs on feedback from our team, along with further research and studies. For more inspiration on how to ease office stress, check 
6 Ways to Make Work Fun
.