Why You Should Restart Your Computer Before Freaking Out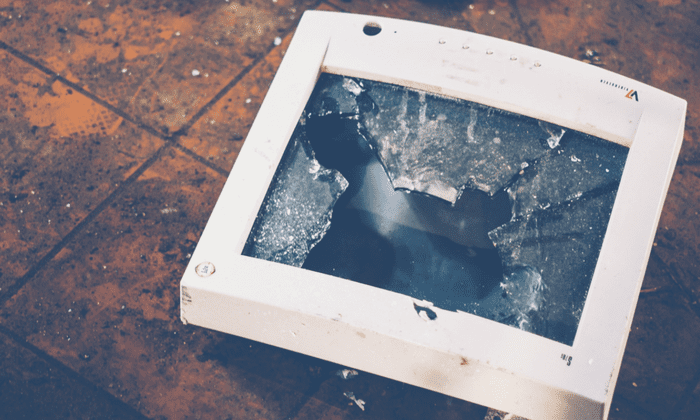 Your computer screen just froze, outlook crashed, you're waiting on an important email, and are about 5 seconds away from a meltdown!
Who has time to wait on hold with tech support?
The good news is a handful of your daily technological frustrations (i.e. trouble connecting to the Internet, printer, and/or email, frozen screens, crashing programs) may potentially be fixed without dialing support.
So, (if you aren't one of our clients) save yourself the trouble of having to hear "please hold" for the next hour as elevator music heightens your sense of rage, and simply restart your computer.
In this post, I explain:
When you should restart your computer,
The benefits for you and your machine,
How to restart on PC and Mac.
Believe it or not, it does help, I sware!
Let's begin.
When Should I Restart?
For the record, a reboot, or the act of restarting your computer, isn't a cure-all. It is also not a task you want to be constantly performing.
However, it is often a quick solution to connectivity issues and minor errors. You should save anything you are working on and restart your computer at the initial sign of uncooperativeness (and of course before you freak out).
Additional Reasons to Reboot:
If your computer is running slow
If the device feels very hot
The fans inside the machine are making an excessive amount of noise
After a software update
After any type of installation
Also, note if you develop the regular habit of shutting down your computer at the end of the day, or putting it in Sleep Mode when walking away for more than a few hours, the action of restarting your computer will be needed less often.
The Benefits of Restarting your Computer
Besides preserving your mental state of panic and frustration, there are multiple benefits to restarting your computer.
Below is a very basic breakdown on the ways a reboot can help and why it helps.
1. Flushes RAM
RAM stands for Random Access Memory and is your computer's main type of memory. It's also known as volatile memory because it is constantly in flux. RAM handles short-term tasks and data. Therefore, when you restart your computer, you flush out all the random, unimportant, and temporary data bogging down your device.
2. Fast Performance
Reboots are known to keep computers running quickly. By flushing the RAM, your computer can run a lot faster without all those temporary files piled onto your PC's memory.
3. Stops Memory Leaks
These occur when a program doesn't close properly. Many programs borrow your computer's RAM while open then return it when you close the program out. However, outdated, overused or glitchy programs may end up forgetting to return that memory, resulting in memory leaks. Rebooting can help prevent memory leaks from occurring.
4. Fixes Internet Connection
Sometimes computers lose their connection to the Internet and will need to be reset. The first plan of action is to restart your computer. Restarting will reset the connection.  However, please note that if restarting your computer doesn't solve your connectivity issues, you may have to reboot your router or require further servicing.
5. Saves Time
Rebooting your computer is one of the quickest ways you can fix an error with your machine. By following our guide for when and how to restart, you can avoid sacrificing time out of your work day to call tech support. You will also be saving time that could be potentially wasted on future device sluggishness or potential bugs.
6. Saves Money
By restarting your computer when appropriate you are taking preventative action. You are not only saving yourself time but the cost of tech support and further maintenance. When you save time, you save money. If you ignore needed reboots damage can be done to your machine, and in worst case scenario, you save your wallet from buying a whole new computer.
How to Restart your Computer
Keep in mind, restarting your computer is not the same as shutting it down or simply turning the monitor button off. Whether on a PC or Mac, it is common for users to mistake the Shut Down or Sleep options as Reboot. Keep in mind you are looking to click Restart.
To Restart a PC:
Click the Windows icon or Start in the bottom left corner
Locate the Power icon (depending on your version of Windows, the icon will appear in different locations)
Select Restart
If your computer is completely frozen, hold down the power button on the machine until it turns off. Wait 5 seconds, then power it back on. Do this only if you are unable to perform the other 3 steps.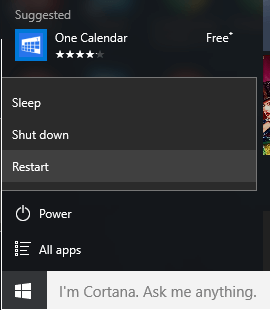 To Restart a Mac:

         
Locate the Apple icon in the upper left corner
Select Restart from the drop down menu
Click the Restart button on the pop-up menu
If your computer is completely frozen, hold down the power button on the machine until it turns off. Wait 5 seconds, then power it back on. Do this only if you are unable to perform the other 3 steps.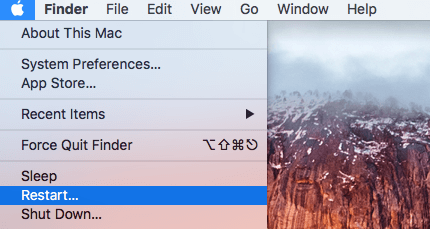 Final Thoughts
If you do find that a restart does not fix your issue, there may be something more critically wrong with the device.
Note that restarting your machine is only a temporary fix too. If symptoms become a recurring issue, there could be a much larger problem and the device will need further servicing.
Now What?
Wouldn't it be nice to have a number to call when restarting your computer doesn't solve your problems?
We hear you. That's why we are here. Our team of trusted and experienced tech support technicians are here to take the troubleshooting off your hands when a simple restart just won't do. Feel free to contact Infinite Media Corp. if you require technical support.