Do You Receive Bad Reviews?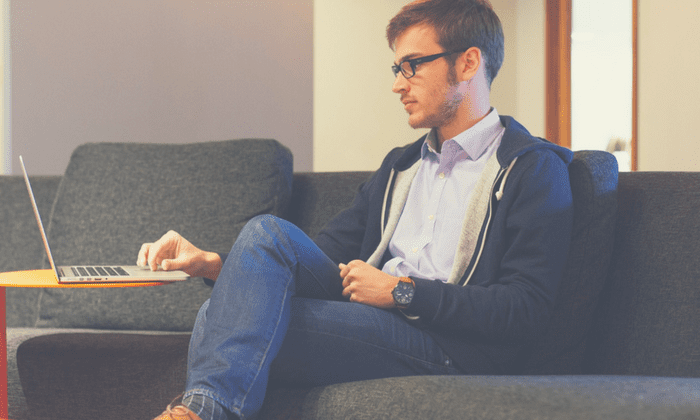 Every business receives customer reviews.
Usually when they are good reviews there is not a lot to worry about. You make sure to "like" it and respond to the positive comments. You show the fans you appreciate the feedback.
Then, there are the bad customer reviews.
Sometimes these reviews bash your company horribly, turning away other customers.
So what do you do when this happens? Delete the comments? Ignore them? Hide them? What's the proper etiquette?
In this post, I share helpful steps and tips when dealing with bad customer reviews.
6 Ways to Bounce Back from Bad Reviews
1. Get back to the customer as soon as possible
When people write bad reviews on your social media it is very important to respond to them as soon as possible. This lets them know that you care and that you are listening. Customers want to know that they are being heard and that attention is being brought to the issue. It is also important to reply to these reviews even on weekends, customers post reviews to express their discontent and are looking for answers and support. So remember having a quick response is important when dealing with customer reviews. After all you want to provide great customer service, so don't use automated responses.
2. Admitting you made a mistake
Part of providing great customer service is admitting when you made a mistake or when something goes wrong. Things happen, nothing ever runs smoothly all the time and no one is ever truly satisfied. A good way to deal with issues is to come out and admit it acknowledge the fact that you made a mistake. People want to know that you are honest and up front when things don't go well, it lets them know that you are a reliable company that cares about their customers and their image. You want customers to know that you can be trusted to fix issues and deal with them in a proper manner.


3. Do not publicize disputes
What do I mean by that? When customers complain about an issue or problem, ask them to send you a private message. You don't want to be discussing disputes publicly for everyone to see. First ask them to please message you privately at an email in which they can reach you and that will allow for the both of you to communicate freely. Then you need to ask them all the necessary information so that you can determine the problem and how you are going to solve it. This will allow you to get more information about the problem or issue and provide them reassurance that you do care and want to make their experience less stressful.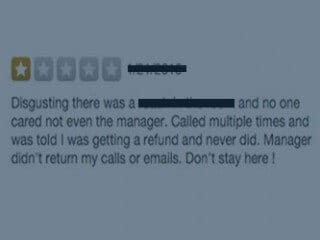 4. Going back to Number 1
Do not use automated messages for when people write reviews, it is not personal and it may look ridiculous if your response does not correspond to their issue. You want people to feel like they can talk to you and that they can trust you. So replying with a personal message will make them feel that their issue will be dealt with and not go unanswered.
5. I know it's hard but, it's not personal
Sometimes it's hard to not take what customers say personal, but just remember they are frustrated with the situation they are in and not you. Although customers may not be nice when you interact with them, instead of getting offended try to think of things in terms of their situation. You want to be polite and friendly, who knows that might just make them be nicer knowing that you care enough to give them great customer service.
6. Have a plan
Plan? What do you mean by plan? Well when you are dealing with a problem or issue it is important for you to know who to contact. For example: If you have a customer ask about a malfunction or an issue you are not too sure about, you need to be able to know who to transfer them to so that they can get a correct answer and solution to the problem. Knowing who you need to contact for various issues, will make it easier for you to know how to respond to a review.
Conclusion 
Now, I know these are just some basic tips, which should only encourage you to create a plan so that when you get customer reviews that require a solution you will know what to do.
Knowing the proper way to handle it and how to effectively interact with customers who are unsatisfied is important to your business.
This is part of great customer services and you want people to know that you will be more than willing to help them and find a solution for them. You want to be there for them when you need them, this will only make people come to your site knowing that your customer service will always be there to help.
If you do not have the time or the team in place to monitor review; Infinite Media corp can help make the reviews easy to deal with without you having to handle it all by yourself. Want a more in depth description on these helpful tips? Head over to Social Media Examiner for more details.