E-mail Etiquette 101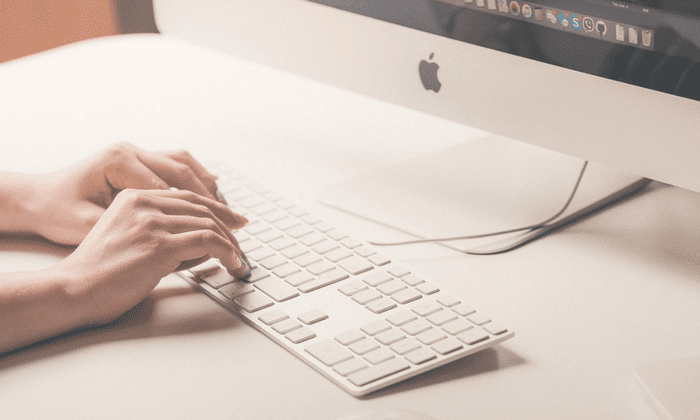 Here's What You Need To Know
Email is still a leading method of communication in the business world, so getting it right minimizes frustrations and miscommunication.
So, are you doing it right?
If not, you will by the end of this post!
Email Etiquette 101
When you are conducting business, you want to be taken seriously right? Not to mention keep your information from being hacked. Your emails are important, make sure it's professional.
2. Keep it Short and Sweet
Lengthy email can cause a delay in your response time. If you are waiting on a response to your information, try to keep it as short as possible. If you have 3 long paragraphs and a question at the end it could get missed or saved to read later when the recipient can read all the information.
3. Who Needs to Receive this Email?
Consider who should be receiving the email before sending. Do you need to reply all? Can some of the recipients be removed? We all know what it is like to have an Inbox full of emails we must get to; try to be respectful and remove those unnecessary recipients when possible.
Please Note: When emailing outside of the company, with vendors or clients, it's best to include all the email addresses they have included on the list. They have been added for a reason and if you are not sure of their internal structure it's best to error on the side of caution and have them included.
4. Understand Emails are Forever!
Do not email if you are angry, or upset. Take a while before replying until you can remain professional.
Do not use profanity, and never say anything via email you wouldn't say to another person.
Be professional with business emails. Keep in mind that every email you send from your business email address (you are using a business email address, right?!!!) reflects your business. If you wouldn't want your boss to see it (or your boss's boss's boss…) DON'T SEND IT!
5. When to use the BCC Field?
This should be considered from a privacy perspective. If you are sending emails to a group of people who would otherwise not know each other, include them in the BCC field. For example; if you are sending out an invitation to an event.
6. When to use the CC Field?
This should be used to include additional people that need to be involved in the conversation or kept in the loop. Remember to reply all to these types of emails; as these colleagues, have been added for a reason.
7. Forwarding an Email?
Remember to scroll through the entire email to be sure the entire conversation is safe for the recipient to see. You would hate to see a portion of the email chain include information to an unauthorized individual.

8. Use an Email Signature
Create a professional email signature with your contact information, company name, phone number, and even your title. This will save people the time when they need to contact you directly.
9. Don't Use Texting Jargon
K? OMG, it's totally unprof. C what I mean?
10. Watch your Explanation Points!
Speaking of unprofessional – It seems juvenile when everything you say is followed by an explanation point!!! It also takes away from your message! And Your Credibility!!!!! Don't do it.
11. Save Time, Use the Subject Line Wisely
Imagine yourself 3 months from now trying to dig up this email. If the subject is "Follow-up from our Conversation today" what are the odds that you will remember that? Or even better, what are the odds that you haven't used that before? However, if your subject is, "Service Level Agreement with Infinite Media Corp. follow-up to our discussion." Odds are much better that you will be able to find that, and so will the recipients.
12. Double Check for Typos
Hit the Spell Check, it can save you from embarrassment.
13. Enter the Recipient's Email Address Last 
Do you know anyone who sent a super important email before it was ready to send? Yep, we do too. You can't un-send emails; make sure to type in the email address last. Especially on important emails.
Bonus Tip ✅
It is nice to have a greeting or message at the end of your email, you'll be surprised at how much people will appreciate it, even if it's a simple "Have a nice day" or "Thank You."
Conclusion 
Whether you think this is something people should already know, you'd be surprised at how many people don't know what Cc and Bcc mean or what their uses are.
So, if you know anyone who is not aware of these useful email fields, then why not teach them? After all, they can only benefit from it and thank you for it.
If you are looking for more useful blogs such as this one, check out our other Email Blogs on our Infinite Media Corp. website.