Benefits of Bringing Your Dog to Work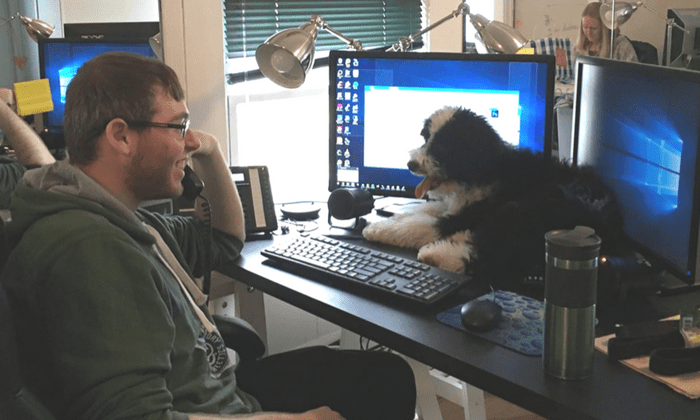 For many working doggy parents, it can be a challenge to leave their canine companions home alone all day long.
But, what if they didn't have to?
Research shows that bringing dogs to work can lower stress and increase employee satisfaction.
Therefore, in this post, I share the top 6 benefits of bringing your dog to work.
Let's begin!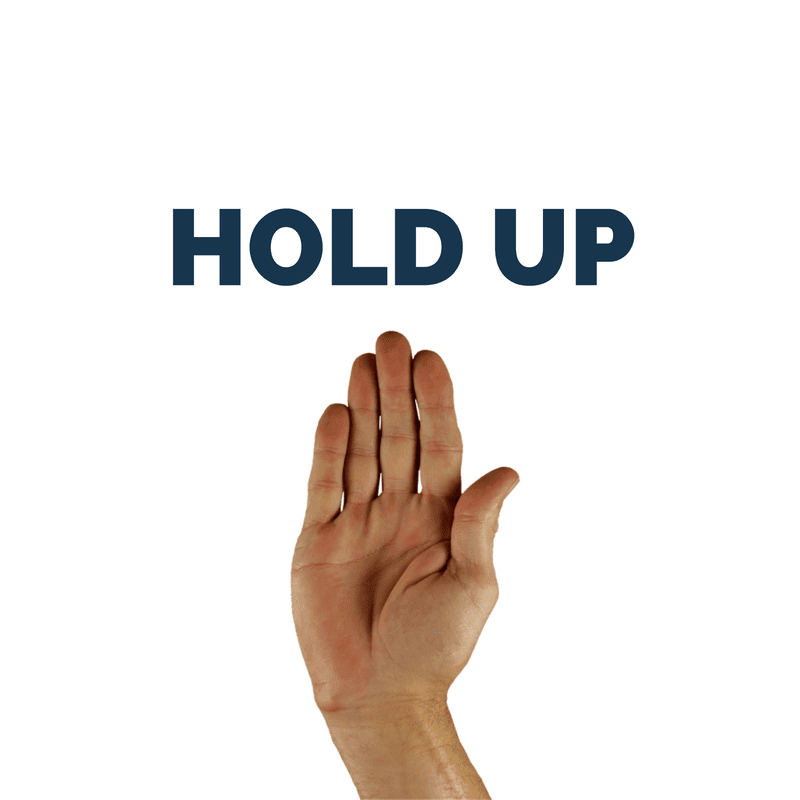 Before Bringing your Dog to Work
First and foremost, it is important to make sure your job approves of bringing your dog to work. You don't want to show up with your pooch without your company or boss's seal approval.
It's also equally important to check with your coworkers and make sure no one in the office will suffer from allergies (or jealousy).
So, if those boxes are checked, let's move onto the benefits of bringing your dog to work.
6 Benefits of Bringing your Dog to Work
1. Stress Relief
It's true, dogs are excellent stress relievers. It's petting their soft furry bellies, tugging softly at their ears, caressing their face and looking into their loving eyes. All of those mushy gushy actions are what helps relieve your stress, and it can especially help to do those things while at work.
If your job has you feeling overwhelmed or if you're simply having a bad day at your desk, having your dog by your side can ease any anxiety or tension. (You can even take a brain break with your ball of fur)
And without stress, you are able to focus easier on your tasks at hand and be more efficient. Therefore, not only will you be more comfortable, but your job will benefit from a stress-free you too.
2. Long Hours at Office Become Easier
In addition, having your tail-wagging companion next to you will encourage you to work longer. If you have to stay late, you won't be alone.
Being that you are having so much fun with your furry stress reliever, you won't be paying much attention to the clock. Before you know it, it will be passed 5 pm and you'll be all caught up or even ahead of the game!
3. Peace of Mind
Also, if you do have to, unfortunately, put in extra hours, your mind will be at ease knowing that your dog won't be waiting back at the house wondering when the heck you're coming home.
Having your dog with you at work gives you a little peace of mind. You won't have to worry about your pet being home alone without any attention.
4. You Know What Your Pet is Up To
Similarly, you will know your dog's every move. He/she will be next to you while you work instead of chewing on your shoes, scratching your beautiful carpet, or jumping on your furniture.
5. Encourages Teamwork
There are benefits for the office too. What better way to bring people together and to get along than a lovable pup?
People are drawn to cuteness and your furry amigo is the perfect icebreaker and peacemaker. After all, it is hard to resist a cute animal.
In turn, this helps people in the office bond, talk, and get along better which can improve communication issues. Having a good work environment is important to a thriving business and a dog can certainly help at that.
6. Increased Productivity
Overall, the reduced stress and encouraging environment make the work day more productive.
Many may feel as though a dog at work will be too distracting. However, all of the above benefits contribute to the fact that bringing your dog to work will increase productivity. The happiness your dog will bring can lighten moods and provide you and your coworkers with a good attitude and energy all day long.
Not to mention, you will be more willing to work and able to let go of all the things that are weighing you down (including your pet being left behind while you're working).
Bringing your Dog to Work
Keep in mind it's important to understand your dog's needs as well. They are animals after all; they do need to go outside here and there to deal with their dirty business.
You will also need to provide them with food and water, so making sure you have the space available to provide them with such is crucial. Remember your dog may not be used to being in an office and may need to adjust.
So, if you are able to accommodate all of your dog's requirements, then there is no reason why you shouldn't persuade your boss to let you bring your furry friend to work today!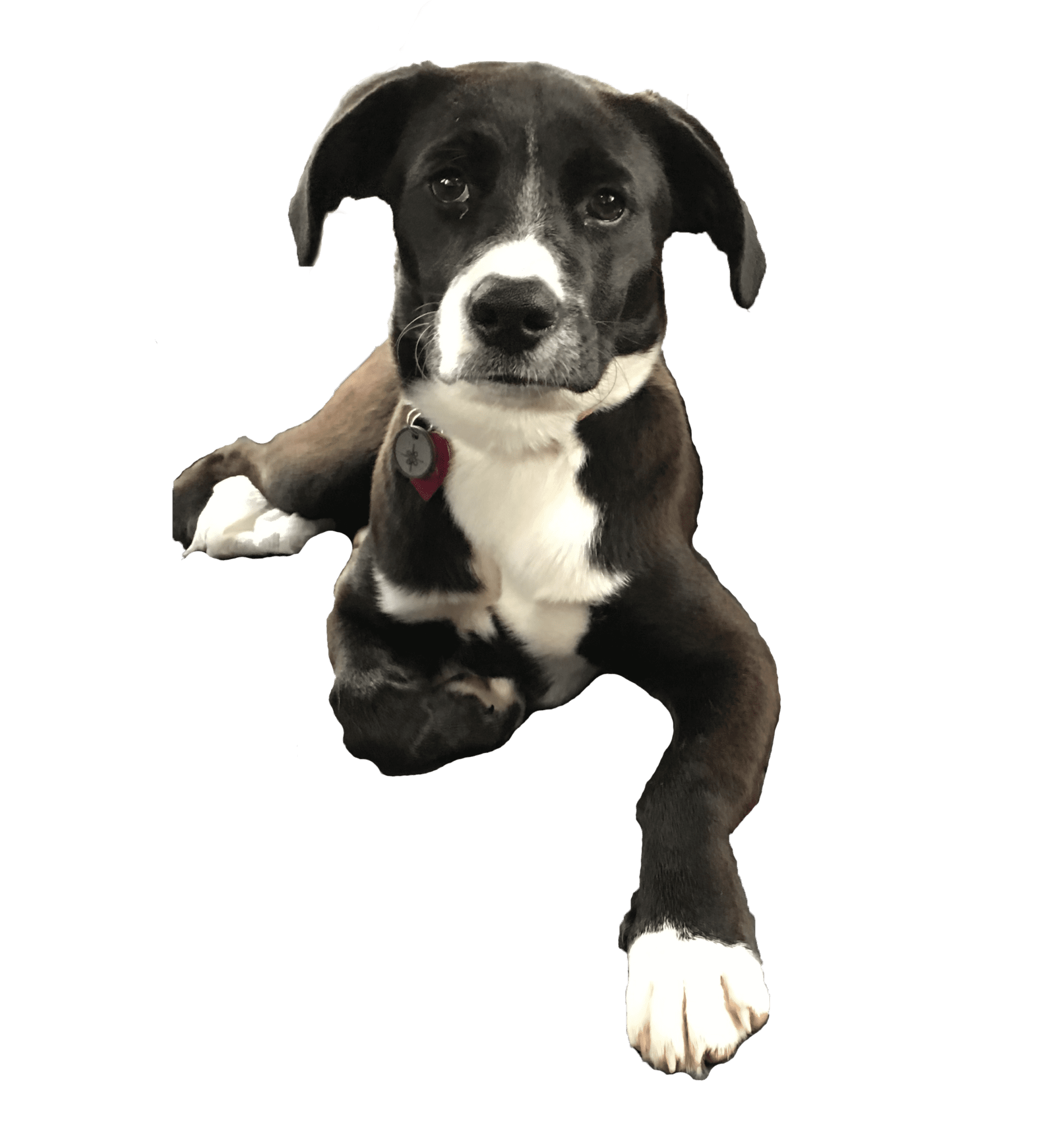 Conclusion
Are you ready to bring your dog to work? As you can see, you won't be the only one reaping the benefits.
Bringing your dog to work may be the next best thing you do at your office. So what are you waiting for?
P.S. If you do, feel free to share pictures of your pooch at work on our Facebook page. ?