Technology, Tips & People that RULE!
Friday Favorites, Issue #6
Friday's have become our favorite day of the week to share new info with all of our awesome technology readers! Now that your computer is running well and you already know our favorite pic editing app, This week is a fun one including tips on how to clean your monitor (the right way,) how to Rule your own world while supporting others & our Social Media follow recommendation includes an inspiring blogger with close to 1 Million followers! We even included our favorite new web tool which allows you to save all of your awesome online articles in one place to read when you have the time. Read on and comment below letting us know what you think.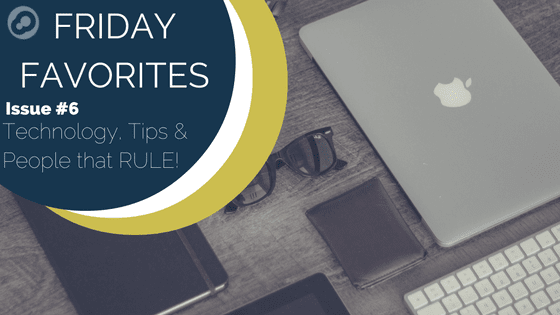 Featured Book of the Week: Like a QUEEN by Constance Hall 
Whether you are already familiar with this famous blogger, Constance Hall, or you are the ruler of your own Woman Owned Business, read this book! This little gem holds some amazing tips, along with her story, but Constance has a gift for inspiring others, in a unique and non-cliche way. Queen Hall (you'll understand when you read this book why all woman are Queens) is all about bringing out your best you, and inspiring all other women to do the same. Talking about the power of self-forgiveness, while laughing at the haters.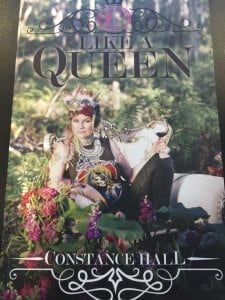 This Queen has close to 1 Million Facebook Followers. Take a look at her page and you can learn why so many are inspired and entertained!
Featured Web Tool of the Week: Pocket
Tackling the world of small business means something different to everyone. However, all small to medium size business owners know the feeling of wearing many different hats in order to continue watching your business thrive. To stay on top of trends and changes online can be time consuming. What do you do when you open an article to read online and you receive a phone call? How do you remind yourself to go back to reading this article later? Enter Pocket! This awesome tool will save your articles to read later, just like putting it in your pocket. BAM! You're going to love it! It's like a fully customizable newspaper just for you. Share this tip with your team, Toni our Infinite Media Corp. social media rockstar, swears by this. This is how she keeps up to speed with breaking news on Twitter, all while keeping in the know with Long Island News!
Tech Cleaning Tip of the Week:
What is the best thing to use to clean your monitor or keyboard? Mix equal parts 90% Isopropyl Alcohol and water. The alcohol will evaporate while cleaning your hardware!
IMPORTANT: Make sure all devices are turned off prior to cleaning them!
Grab a microfiber cloth, and dab into the mixture. If you are cleaning your monitor screen please do this lightly, as you do not want to damage the pixels on your screen. You will see the evaporation take place on your shiny clean devices and leave you with a streak free gleam.
Long Island Fun Tip for the Weekend – East End Maritime Festival
A big part of being a person who rules, is enjoying your life! So if you are looking for something fun to do this weekend, check out the East End Maritime Festival in Greenport, NY. If you are onboard with loving life, but you aren't sure being a Queen is your thing worry not! At the Martime Festival, you can learn how to be a pirate instead 😉
Technology, Tips & People that Rule Wrap-Up
Constance Hall is inspiring, check out her book
Clean your monitor the right way (turn it off first, mix equal parts 90% Isopropyl Alcohol & water and a microfiber cloth)
Check out the Long Island Fun this weekend in Greenport at the Maritime Festival.
Our team spends hours each week scouring the internet for breaking news in technology, discovering new tips, and much more! Each and every Friday at Infinite Media Corp. we'll be sharing our findings with you! Thanks for reading and don't forget to put our blogs in your pocket for future reading 🙂
If you need some assistance in the technological support field, which also plays a major role in the way entrepreneurs run their business, contact us!