Our Favorite Technology Time Savers
Friday Favorites, Issue #4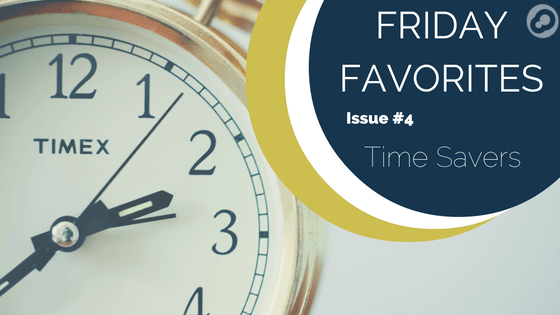 Time savers, do they exist? They sure do!
In this week's installment of Friday Favorites, we share our app of the week, quote, tech tip, web tool, and our weekend suggestion for fellow Long Islanders.
We hope these help you beat the clock and gain back valuable time for your business!
Featured App of the Week: Canva for iPhone
Need a quick pic to share to your company's Instagram page? The Canva app for iPhone is Toni's personal favorite among these time savers. Craft amazing social media worthy pictures in 5 minutes or less. Images really resonate with customers. Make your next Facebook post or Tweet a pic! The Canva iPhone app makes it ridiculously easy.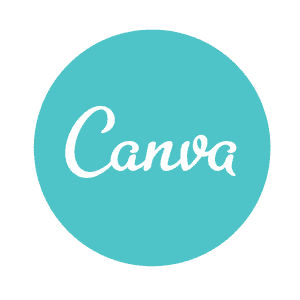 Time-Saving Quote of the Week
"Time is the scarcest resource and unless it is managed nothing else can be managed" – Peter Drucker
It's important to manage your time wisely. We only get 24 hours in a day. They tend to slip away quicker than we would like. The best businesses are ones that learn how to make their hours count. Use time savers such as your Outlook calendar or download the Google Calendar on your phone. These help you plan and stay on top of deadlines.[/vc_column_text]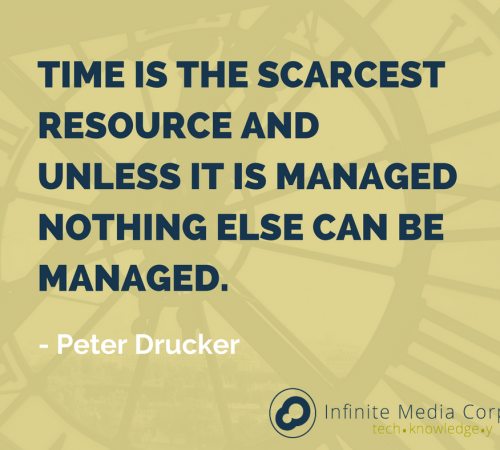 Tech Tip of the Week
"Bogging down your devices and using too much memory? Close out browser tabs and phone apps you aren't using to avoid devices from running slow."
Avoid loss of time waiting on slow devices to respond by closing out windows and tabs you aren't using on your computer. This can be a real time saver and an asset to keeping your devices fully functioning. Make sure to close apps you aren't using on your phone too. After you're done catching Pokemon, if you have an iPhone, remember to double tap the button on your phone and swipe up to close out the app and any others you may have left open.[/vc_column_text]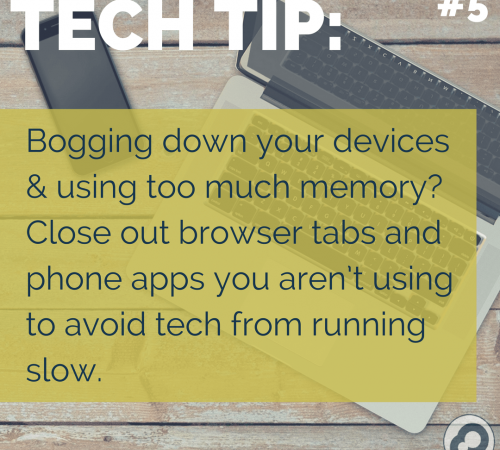 Web Tool of the Week – LastPass Password Manager
We highly recommend creating an account with LastPass. This is a HUGE time saver. It's a secure way to store all your usernames and passwords for a speedy login. Don't waste time trying to remember your passwords or resetting them. Talk about a waste of time that can be. LastPass makes the day so much easier.

Long Island Fun Tip for the Weekend – Fall Festivals
Festivals have begun on Long Island, New York. Thanks to these time savers, you can take some well-deserved time off to enjoy the weekend. Head to the Merrick Fall Festival in Nassau County or the East Northport Festival in Suffolk. We also recommend sinking your teeth into a candy apple while you're there! #Yum! Tag us in your fall festival Instagram pics (that you make with the Canva app) @infinitemediacorp.
BONUS Social Media Tip ✅
Stuck thinking of what to post on social? Don't waste another precious minute fumbling for content. Customers love seeing the faces behind companies. Post weekend selfies on Instagram. Or upload them to other social media outlets like Facebook and Twitter. People also really love photos of food. If you do go to the festival, eat awesome food and share a snapshot of it on social media.
Time Savers Takeaway
Enjoy your new found freedom and extra time with your new password manager (LastPass) and Canva iPhone App. See you at the Long Island Fall Festivals this weekend!
We at Infinite Media Corp truly hope that our office favorites help save you time. If you would like to share some of your favorite time savers with us, go to our Facebook page. If you enjoyed this week's Friday Favorites and would like us to share more time-saving tools, let us know.