The Art of the Hustle
Friday Favorites, Issue #5
No one gets anywhere if they aren't willing to hustle. But, perhaps you need that push. This week we put together our book of the week, quote, mobile app, and tech tip to motivate that drive we know is inside of you. These office favorites help us hustle in the technology world and are great for all companies and individuals. Plus, if you live on Long Island, stay tuned for our weekly, weekend recommendation.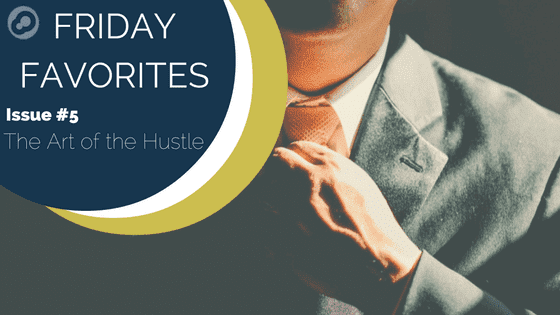 Featured Book of the Week:
Hustle: The Power to Charge Your Life with Money, Meaning, and Momentum by Neil Patel, Patrick Vlaskovits, and Jonas Koffer. 
Whether you are already familiar with the online marketing god, Neil Patel, or an entrepreneur looking for motivation, read this book! It's this week's new edition to our office (though it's currently on my nightstand at home because I'm refusing to share).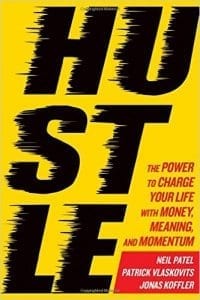 Want to see what hustling done right looks like? Our friend Adam is a hardcore hustler and his drive, determination, and endless hard work have paid off!
Hustling Quote of the Week:
"Greatness only comes before hustle in the dictionary." – Ross Simmonds
Besides the alphabetical order of the words as they appear in the dictionary, greatness always follows behind hustle. You need to hustle first in order to achieve great success. Contrary to what some envious folks may believe, people aren't born great. They work hard to get that way. And honestly, you can too! You just have to hustle harder if you believe the odds are stacked against you, but you can get there.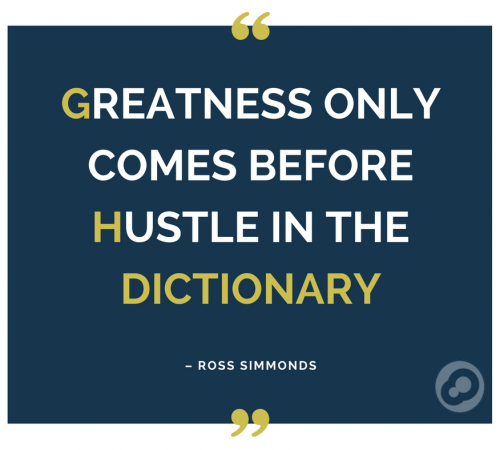 Featured Mobile App of the Week: CamCard
So, you're hustling, growing your business, making a name for yourself. You can't do that without a little networking, right? Well, this app puts the networking game right in your pocket, making it easy to meet and exchange virtual business cards with others. This business card storage app, for both iOS and Android, allows users to exchange e-business cards, save information from paper cards, and store contacts all in one place.
Tech Tip of the Week:
Want to charge your phone twice as fast? Put it on airplane mode.
Since you're hustling and you've got a lot to do and little time to tackle it all, waiting around for your phone to recharge is an inconvenience. Don't have time to wait hustler? Try this tech tip for a speedier charge! That way you can continue to make those phone calls and check those emails while you're out on the road seizing each and every opportunity.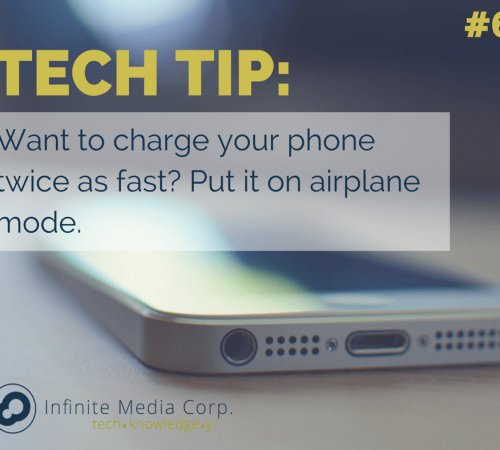 Long Island Fun Tip for the Weekend – Apple Picking
I know I told you to start hustling. However, if you're a fellow Long Islander, set some time aside either Saturday or Sunday to enjoy apple picking with the family, friends, and/or girlfriend or boyfriend. As the summer shifts to fall, apple picking is at it's peek. Long Island is fortunate enough to have lush farms full of the tastiest apples around. Plan a trip out east with this guide to Long Island Apple picking farms.
The Art of the Hustle Wrap-Up
They say good things come to those who hustle, and Infinite Media Corp. wouldn't have gotten where we are today without hard work, sacrifice, and the drive to keep going and keep growing as a company.
We would love to hear your story and what helps you continue to hustle. How do you stay motivated? Does technology play a part in keeping you on track? Share in the comments below. If you need some assistance in the technological support field, which also plays a major role in the way entrepreneurs run their business, contact us!